MARION, OH – A new charging station provided by Mid-Ohio Energy Cooperative adds a free rural charging option for local electric vehicle drivers. The ChargePoint Level 2 charging unit, installed in the north parking lot at Elgin High School, is now available for public use. 
"As electric vehicles rise in popularity and availability, we look for this charging station to be a great resource for the co-op, the school, and the community," says Mid-Ohio Energy President and CEO John Metcalf.
There is no charge for energy consumed or use of the charging station. After three hours, there is a flat parking rate of $1 per hour. The charging station is capable of charging two vehicles at any given time, at an estimated charge of 25 miles of range per hour.
Metcalf says the new station will help answer questions about the charging process and availability for drivers. "There aren't a lot of public charging options for drivers in rural areas locally. We hope this addresses a need locally and helps remove barriers for those looking to purchase electric vehicles."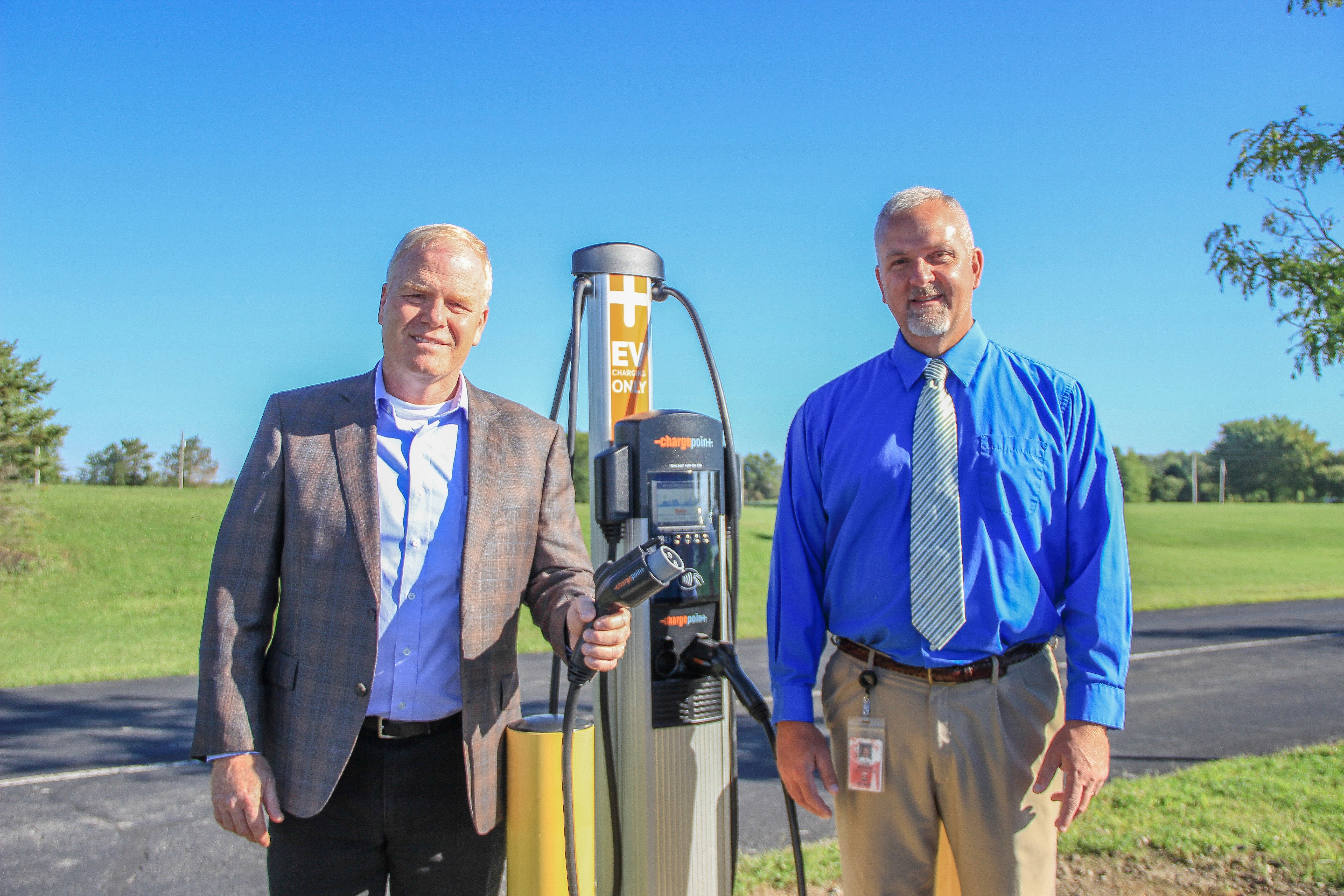 The charging station's location was selected through collaboration between Mid-Ohio Energy and Elgin Local Schools. The cooperative provides service to the Elgin campus and has partnered with the school on several educational and energy efficiency projects in the past.
"We are excited to be able to partner with Mid-Ohio Energy to provide this service to both Elgin district residents and visitors who come to our campus," said Elgin Superintendent Lane Warner.  "Additionally, the installation of this unit will allow our students to see a first-hand example of a technological and mechanical advancement in our society."
A grant from Ohio's Electric Cooperatives (Mid-Ohio Energy's statewide organization) helped pay for the cost and installation of the unit.
Mid-Ohio Energy is a not-for-profit electric distribution cooperative serving more than 8,100 members in portions of Marion, Hardin, and surrounding counties. For more information, visit www.MidOhioEnergy.com.