Whether you're using energy in the home or around power lines and equipment, it is important to act with precaution.
Power lines, outlets, and electric devices can cause hazards without proper care and attention. We're committed to delivering a safe supply of energy to your homes and businesses.
Below, you'll find resources covering a wide range of safety topics. If you're unable to find an answer to your safety question, please contact us.
Links
Electrical Safety Foundation - www.electrical-safety.org
SafeElectricity - www.safeelectricity.org
Safety for Kids - https://www.esfi.org/kids-safety/
Ohio Utilities Protection Service - www.oups.org
Call before you dig! At least 48 hours before any project that involves digging, call the Ohio Utilities Protection Service at 1-800-362-2764. 
Home Electrical Safety - Give your home an electrical safety checkup.
Live Line Safety Demonstration
Mid-Ohio Energy offers a FREE live line safety demonstration to area groups.
Presentations can be targeted to a variety of ages or organizations. This is a great education tool for students, farmers, service groups, emergency assistance groups, and more. For information on scheduling a presentation for your group, call Brian Barger at 888-363-6446.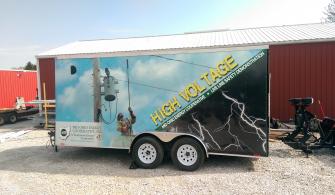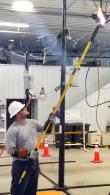 Safety Achievement
We take pride in our commitment to safety.  For that reason, Mid-Ohio Energy is recognized as a "Safety Accredited" electric cooperative through the Rural Electric Safety Achievement Program (RESAP). Since 2010, Mid-Ohio Energy has participated in the RESAP program, which focuses on a comprehensive system-wide approach to improving safety.