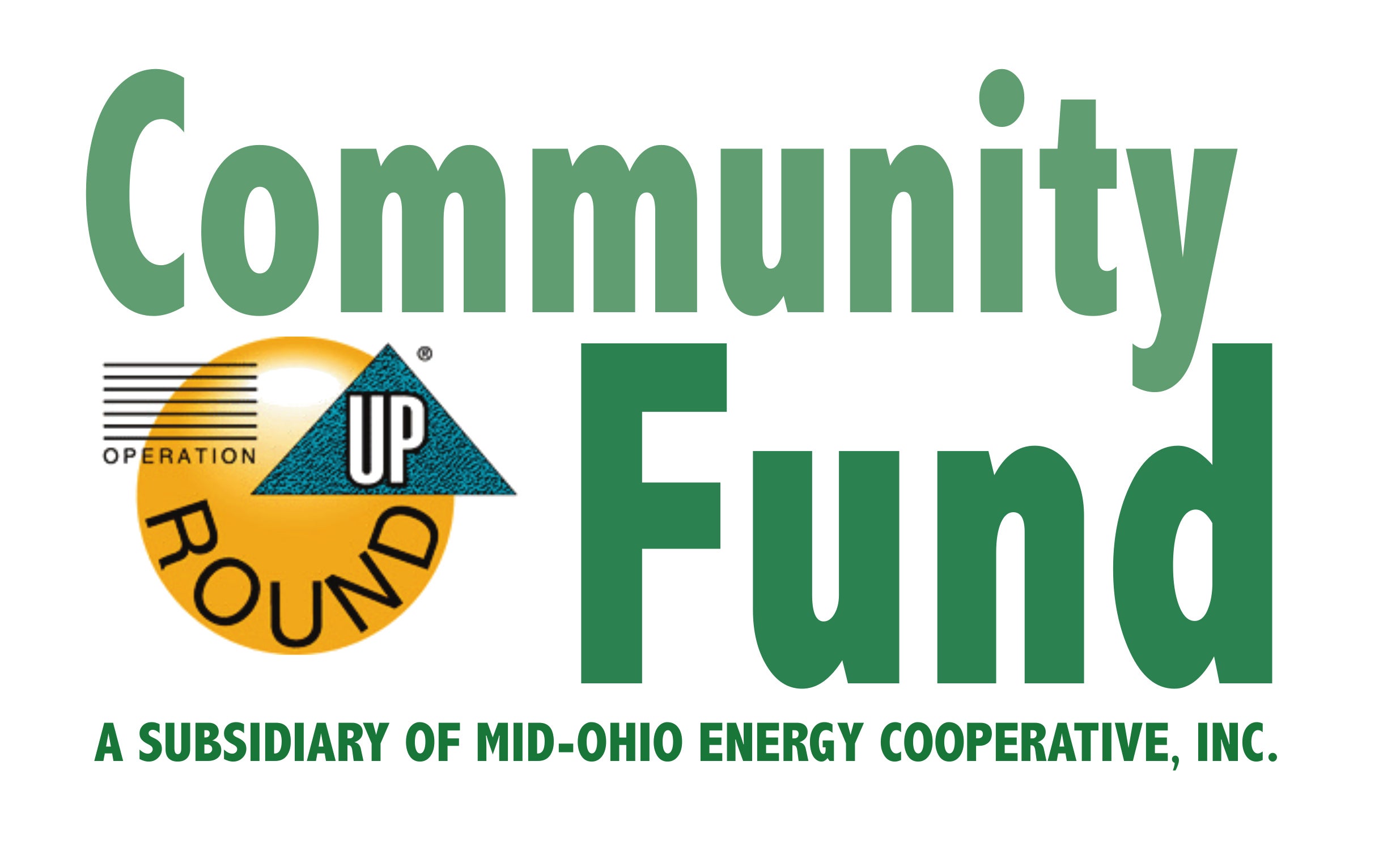 APPLICATIONS
Applications due 10 days prior to the quarterly scheduled Community Fund meeting. Applications must be typed.
To be considered for Q3 2023 grants, application deadline is Monday, September 11, 2023. 
(Meeting to be held on September 21, 2023)
Send completed applications to mjolliff@midohioenergy.com or return to our offices.
"Concern for community" is a key principle of the cooperative model.  The Mid-Ohio Energy Community Fund was established to help support our communities by providing funds for community service projects, medical care and equipment, food, clothing, housing and other needed services.  In the past, the Community Fund has been used to purchase essential equipment for fire departments, emergency rescue services, hospice organizations and more.
The fund is established by members who permit their electric bill to be rounded up to the next highest dollar each month. 
For example: Rather than paying $ 71.55, you would pay an even $ 72.00, with the extra 45 cents going directly to the Mid-Ohio Energy Community Fund.  A participating member's average contribution is $6 per member, with a yearly maximum of $ 11.88. 
Participation in the Community Fund program is voluntary.  Members may opt in or opt out at any time.  Money collected from the program may not be used to pay an individual's utility bills nor support or oppose any political candidate or ballot issue.
To add the Community Fund program to your bill please contact one of our offices.  If you are interested in applying for the Mid-Ohio Energy Community Fund, please contact us or download and send our online applications.
Applications are reviewed and awarded quarterly by the Community Fund board. The Community Fund board consists of nine members, each representing one of the co-op's nine trustee districts.
Successful Community Fund grant applications typically:
Are specific (where applicable, include: cost breakdowns, calculations, estimates)
Make a local impact (help individuals in Mid-Ohio Energy's territory and surrounding communities)
Have a lasting effect (grants to purchase tangible goods or items to provide assistance or service) 
The applications below can be filled in online and e-mailed to mjolliff@midohioenergy.com or printed and returned to the cooperative's offices.