Cybersecurity assessment emphasizes digital security
Electric cooperatives are using the long-established principle of Cooperation Among Cooperatives to fight emerging and constantly evolving threats in cyberspace. 
In December, a team of cybersecurity professionals from fellow Ohio electric co-ops visited Mid-Ohio Energy's offices to meet with the co-op's management staff for an in-depth review of current cybersecurity practices. During the assessment, the group discussed all aspects of the co-op's computer and network security. Key areas included identification, protection, and detection of cyber assets as well as a plan for response and recovery should an event occur.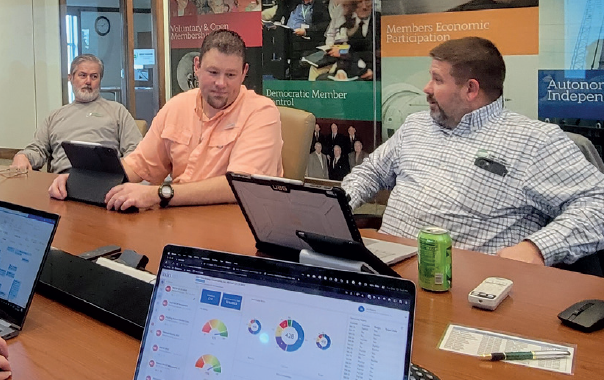 While many technological safeguards are often implemented behind the scenes, cybersecurity is a major priority for Mid-Ohio Energy and other electric utilities. Rest assured that your co-op is working proactively to protect the grid from outside threats and cyberattacks.