On April 11, members gathered at Elgin High School for an evening created just for them. Members attending the co-op's annual meeting received refreshments, giveaways, and an update on the power they own! 
Each member in attendance was entered to win one of several featured door prizes, including an electric yard tool package (including lightweight saw and handheld hedge trimmers with batteries), a countertop ice maker, and a share of $1,125 in bonus energy credits.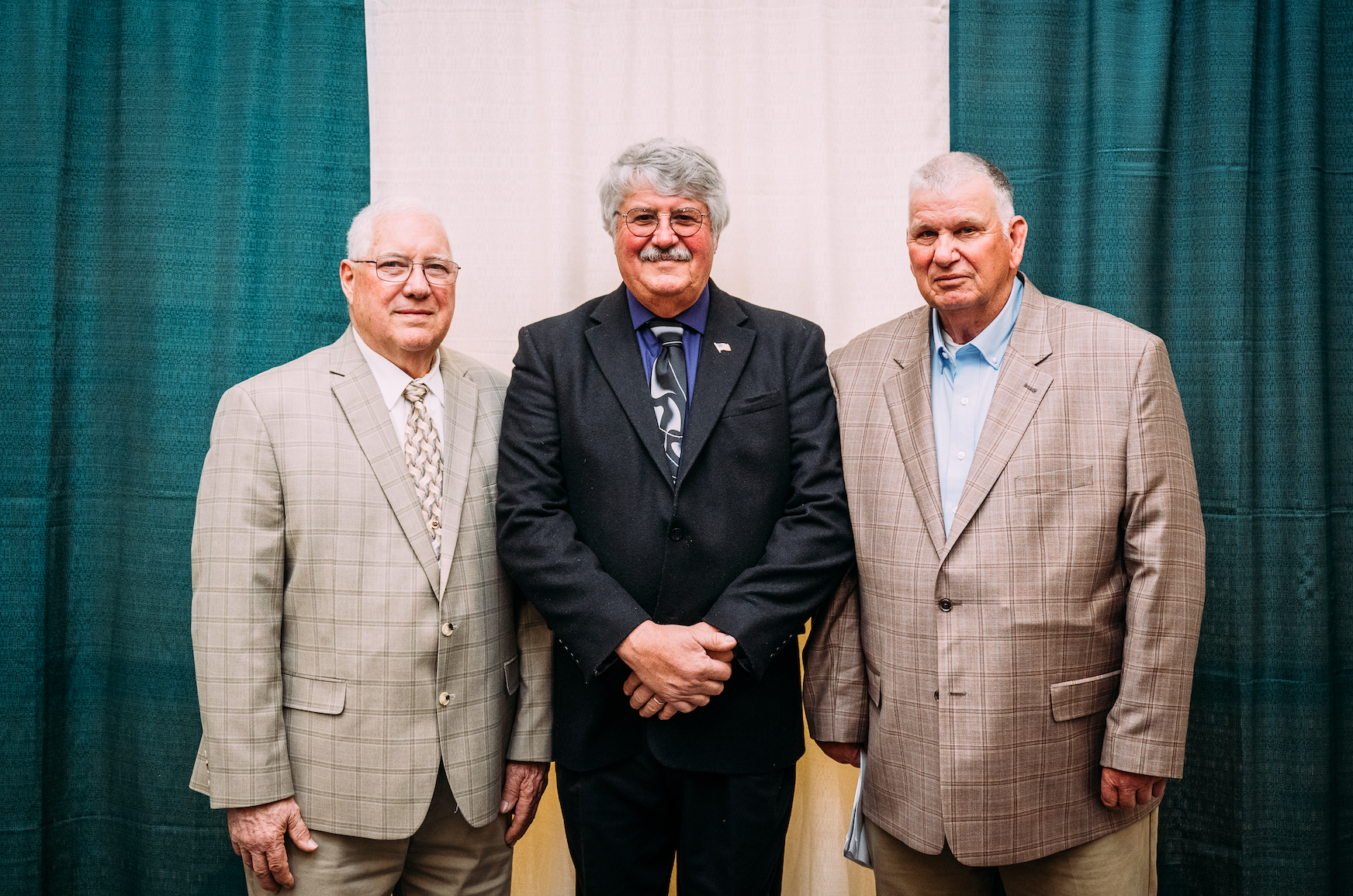 During the meeting, the results of the trustee election (conducted by mail and online balloting) were announced, with incumbent trustees Gene McCluer (D7), John Thiel (D8), and Robert Imbody (D9) being sworn-in by attorney Tom Seeley. The trustees were each reelected to represent their district for a three-year term. 
Several members were recognized for their service to the cooperative, including long-time trustee Dan Harris (36 years of service) and outgoing Community Fund board members Curtis Byers, Amy Gregory, and Jolene Waitman.
President and CEO John Metcalf presented the management report, thanking both employees and members. "For 87 years, you have trusted us to energize your homes and your way of life," said Metcalf. "Although we call this our annual meeting, it's really a celebration of you, our member-owners," said Metcalf.
Metcalf updated members on the status of several topics including pole attachments, supply chain challenges, and emerging electric technologies.
Other business conducted during the meeting included a video update on the Mid-Ohio Energy Community Fund and recognition of this year's scholarship award winners.
The meeting is archived online HERE for those unable to attend the meeting in person. Mid-Ohio Energy thanks all members who attended or viewed the meeting online for your interest and participation.