Rate adjustment protects reliability, service for members
$2 service charge adjustment will go into effect on January 1, 2022
In September, the co-op's board approved a flat monthly service charge increase of $2.00 per month for the residential service class. This adjustment brings the monthly service charge from $39.00 to $41.00. The service charge is a fixed monthly fee charged to all members and is designed to help recover costs of the equipment needed to deliver power to your meter.
This change is reflected in the 'Distribution' line of your monthly billing statement. There is no change to the rate you pay per kilowatt-hour. Members will see the new rate on the bill generated in early February (for energy used between January 1 - January 31).
The adjustment also allows us to make investments in our distribution system and ensure you continue to see "the cooperative difference" for years to come:
99.99% reliability,

exceptional safety, and

commitment to local communities
Monthly service charges by rate class
Rate Class

Rate Adjustment Amt.

Service Charge as of Jan. 1, 2022

Residential

$2.00

$41.00

Residential
(three phase)

$2.00

$46.00

General Service

$1.50

$46.50

General Service
(three phase)

$1.50

$56.50

Large Commercial

$2.00

$81.00

Large Power

$10.00

$180.00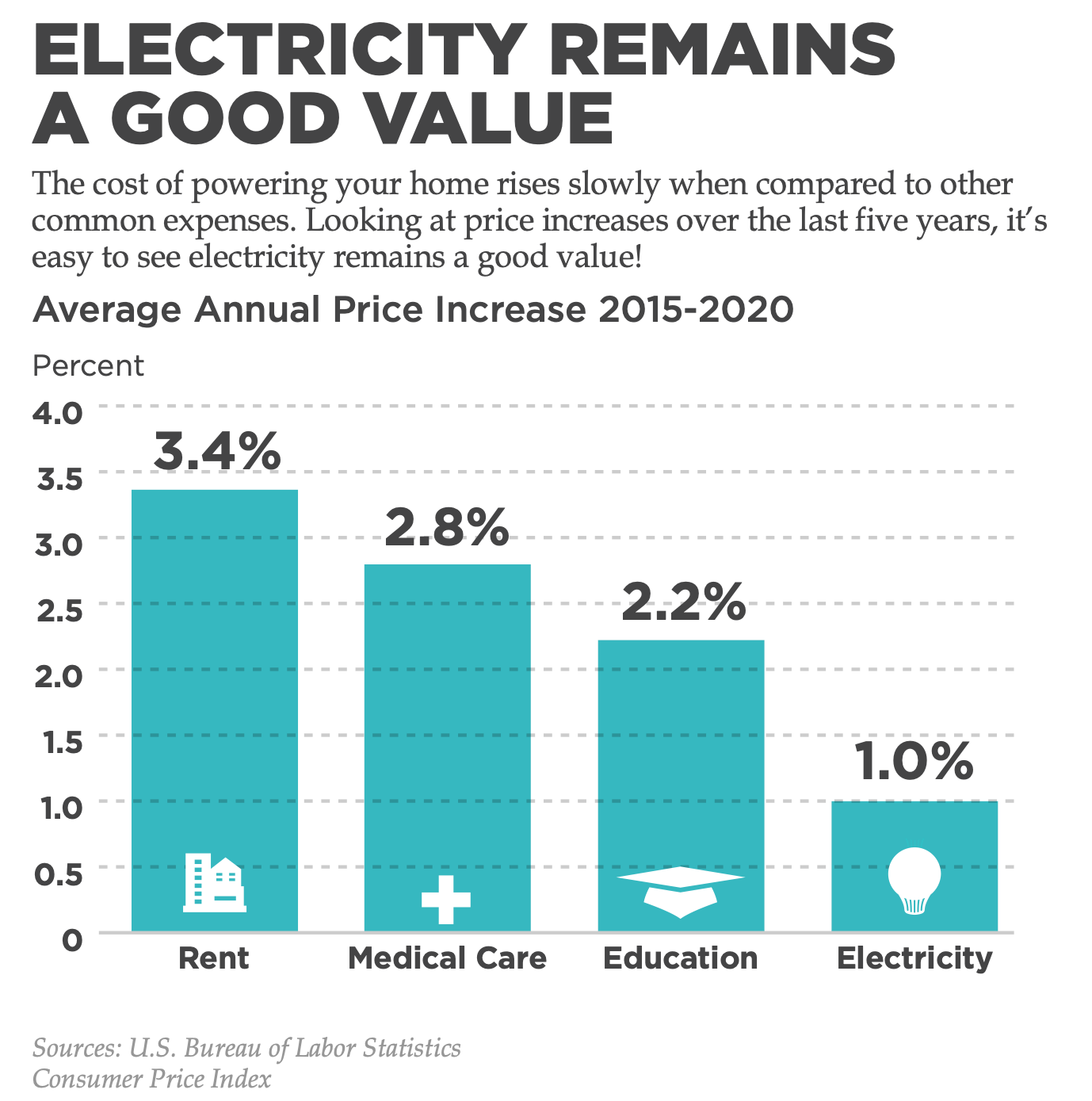 Containing energy costs
Prep for even small increases your energy budget. Mid-Ohio Energy offers several programs to help you contain energy costs, including:
Levelized budget billing: Reduce the budgetary impact of seasonal highs and lows. Call to enroll!
PrePay metering: A pay-as-you-go program that allows members to take control and pay on their own terms; just keep a credit balance, and the rest   is up to you! No late fees or deposits.
Home energy consultations: Energy use analysis, appliance and home calculators, and efficiency tips available by calling our offices anytime.
Rebates for energy-efficient upgrades: Energy credits for new heat pumps, water heaters, ENERGY STAR refrigerators/freezers, and more.
About your rates...
As a community-built electric cooperative, we're dedicated to providing power to our member-consumers at cost as opposed to for-profit. As the cost of goods (meters, poles, wire, etc.) required to bring you reliable energy increases, Mid-Ohio Energy examines rates accordingly. We aim to provide the highest possible level of service— for both electric reliability and service.
Your rates are reviewed and set locally. Before implementing a rate increase, your co-op's staff and board reveiw cost of service studies and consider the effects on the membership. Our goal is to hold costs as low as possible while ensuring you have access to safe, affordable, and reliable power.
If you have any questions regarding the cooperative and/or rates, please don't hesitate to contact us. We're local, available, and here for our members.